Tim Dalaviras, Ph.D., LPC
CEO
Tim received his Ph.D. in Counseling from St. Louis University in St. Louis, Missouri. He has been working in the addiction, mental health, EAP and healthcare field for over 20 years in a variety of direct service and leadership roles. He has provided direct clinical services in private practice, hospital settings and free-standing addiction and mental health programs treating adolescents, adults and families. Tim has held healthcare leadership positions within hospital systems, managed care organizations and various sectors of the healthcare industry, overseeing day to day operations and strategic direction. Tim has worked as a consultant with Fortune 100 companies to devise healthcare strategies, benefit plans and integrative approaches of providing healthcare services to address healthcare delivery and improve health care outcomes of those being served. He has worked collaboratively with St. Louis community organizations, non-profit agencies and healthcare providers on healthcare initiatives to streamline access to healthcare and improve healthcare delivery within the region. He has been selected to participate on regional boards of healthcare providers, first responders and healthcare organizations to identify best practices to treat those suffering from addiction and mental health issues and to support their families. Tim has acted as an expert witness for mental health litigation cases regarding appropriate care, services and processes. Tim has fulfilled these roles and accomplishments while overseeing opportunities to integrate addiction, mental health and homecare and hospice services at various organizations. This has allowed him to develop training strategies for organizations to implement these tactics for improved outcomes.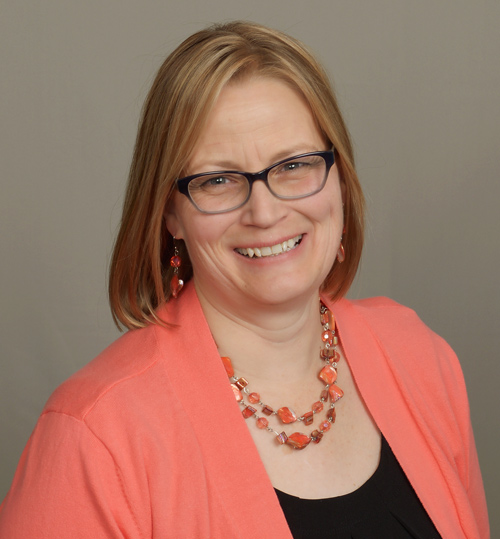 Anne Marie Lynch, MSW, LCSW
Clinical Director
Anne Marie Lynch received her Master of Social Work degree from the University of Missouri – St. Louis with a concentration in children and families, along with a graduate certificate in Non-Profit Management and Leadership. Anne Marie has been working with people with addiction since 2000, when she provided individual and group therapy for a residential program for youth in the criminal justice system. Since that time, Anne Marie has provided treatment and led programs in residential settings for emotionally disturbed children and adolescents, hospital outpatient psychiatric programs and residential and outpatient addiction treatment programs. Anne Marie is also active in training other professionals as social workers as well as alcohol and drug counselors. She has been on faculty at both the University of Missouri – St. Louis School of Social Work and St. Louis University School of Social Work. Anne Marie is an approved supervisor for Missouri social work licensure, a Missouri Credentialing Board Qualified Supervisor and has specialized training in dialectical behavior therapy. Anne Marie has a passion for helping people, clients and families make improvements in their lives as they learn new skills and learn to view themselves and the world differently. In her spare time, Anne Marie enjoys training and showing dogs, reading, gardening, camping and spending time with family and friends.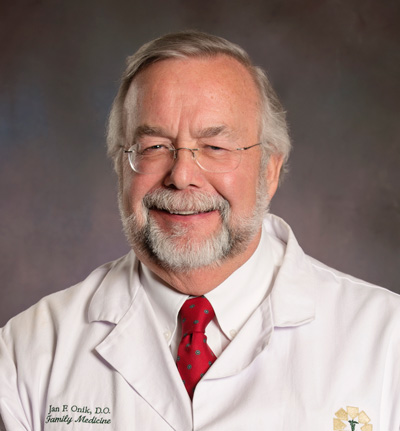 Dr. Jan Onik
Medical Director
Dr. Onik is a board certified family physician who has practiced locally for 28 years. He is a staff member at Pike County Memorial Hospital and employed by Hannibal Regional Medical Group, at Pike Medical Clinic, in Louisiana and Bowling Green, MO. He is active in community organizations, and he has lived in this area his entire life.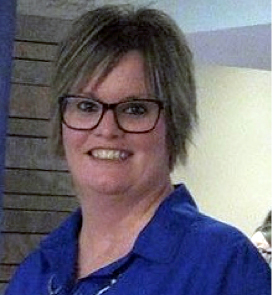 Lindsay Thompson
MSN, RN-Director of Nursing
Lindsay received her Masters of Science in Nursing, Nursing Executive degree from Chamberlain College of Nursing in Addison, Illinois. Lindsay has over 18 years in the nursing field, and 6 of those years in nursing leadership experience in a non-profit acute care/outpatient setting. She has served on committees and was actively involved in improving patient outcomes while serving on the Patient Centered Care Team. Lindsay was selected as the Rising Star of the Year in 2014 by her peers. In 2017, Lindsay was a Daisy Award recipient nominated by a patient's family. Lindsay has a passion for leadership and for helping to make a difference in the lives she touches every day. In her spare time, Lindsay enjoys spending time with her family, camping, golfing, and attending sporting events.