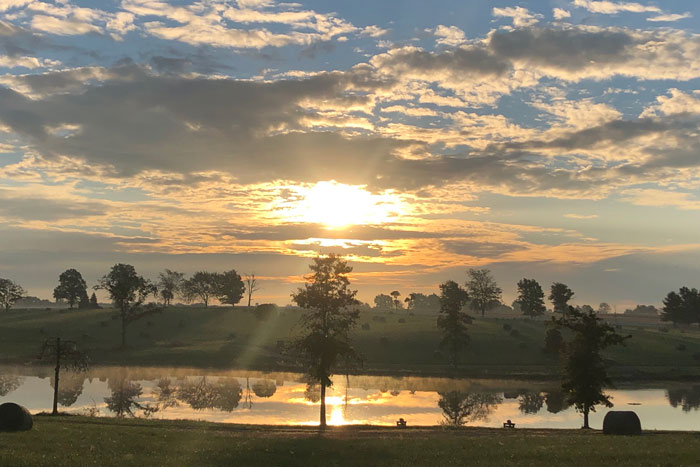 When considering options for effective drug treatment near Springfield, Illinois, just look slightly west of the Mississippi River. The Aviary Recovery Center, located in Eolia, MO, north of St. Louis, is a progressive, fully-accredited alcohol and drug treatment center about two hours away from Springfield. In addition to providing medical detoxification and alcohol and drug residential treatment, The Aviary has an integrated approach focused on caring for all aspects of a person's existence. While substance use disorder (SUD) and alcohol use disorder (AUD) are recognized as brain diseases, other factors contributed to their cause. By also identifying stumbling blocks in emotional health, physical wellness, psychiatric health, and spirituality, individuals have a much greater chance of recovery success.
Board-Certified Professionals Unite For Your Best Health
The Aviary's residential center has a medical team onsite that provides skilled attention from your first assessment through post-treatment aftercare. Professionals dedicated to your individual wellness include physicians, nurses, counselors, social workers, and recovery coach professionals. Together, they develop a customized continuum of care plan with a "whole health emphasis". This approach is vital to the success of your continued recovery, and continues to evolve with guidance and techniques to sustain your improved health.
Nearly 80 percent of people with AUD or SUD are also diagnosed with a mood disorder or mental illness. While this number might seem high, it's also not surprising—after all, these are some of the primary risk factors associated with addiction. The good news is when addiction science experts come together during inpatient treatment to identify and resolve all the underlying causes for your condition, your chances for true, deep-level healing increase.
Why not simply go to various professionals where you live? Of course you can do this, but here are some benefits for going to a rehab facility away from home.
Rehab Away Might Be Just What You Need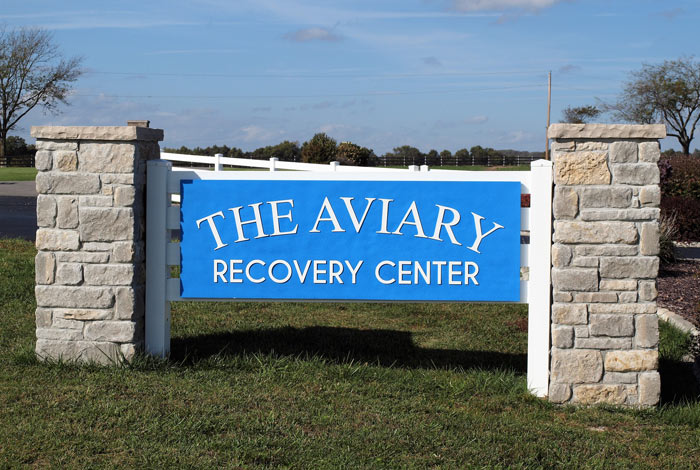 There are few moments in our lives when we completely realize we're not in the right time or place to make effective changes. Mustering your courage to go to addiction rehab is most certainly one of those pivotal points. Although it might be hard to accept at first, you really deserve every opportunity to focus completely on your health, and a facility away from home often provides the right atmosphere to do that.
Since The Aviary is only two hours from Springfield, you can still stay in touch with supportive family members and friends. Yet you also have a safe, private haven where every day is structured to your specific needs—no intrusions, no distractions, no negative influences.
We also believe we have some of the most progressive treatment methods you'll find in this region. These include:
Tactical Recovery, a trauma and addiction treatment designed specifically for current and former service members and their families.
Multiple forms of therapy to meet each person's particular needs, as well as individual, group, and family sessions.
A balance of clinical and holistic care to help you develop more effective coping skills for your continued recovery.
Without a doubt, leaving home for a few weeks might seem daunting at first, but the clarity you gain only adds to your ability to heal.
Try The Aviary for Drug Treatment Near Springfield, Illinois
Choosing a rehab facility is a serious decision, and one you should make after researching all options and weighing the pros and cons as they relate to your life. Does The Aviary sound like it would be a good fit for you or someone you love? Call today to learn more. Members of our admissions staff are available 24 hours a day to answer any questions you or a loved one might have about this critical turning point. You deserve the very best care, and we're honored to assist any way we can.