Choosing a rehab near Kansas City
The Aviary Recovery Center, located in Eolia, MO, north of St. Louis, is a progressive, fully accredited drug treatment center near Kansas City, MO. Our facility—approximately three hours east, just off I-70—offers whole-person care, focusing on medical detoxification, drug and alcohol residential treatment, and family wellness.
Individualized Approach for Recovery Success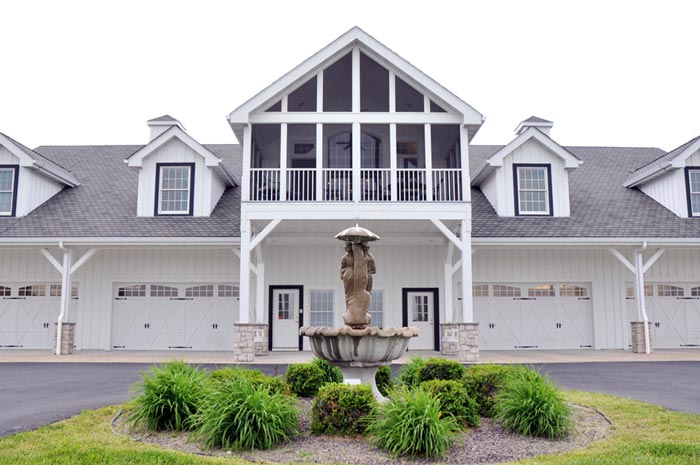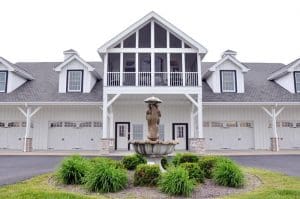 Just as there's not one risk factor leading to addiction, the board-certified professionals at The Aviary don't provide a "one-size-fits-all" method for healing.
Our individualized care assesses all factors of your or a loved one's life, including background, influences, and behaviors. We also understand that more than 80 percent of people who struggle with addiction also have a co-occurring mental health issue or a dual diagnosis. Each person at our center receives unified, informed treatment from a dedicated staff of physicians, nurses, social workers, counselors, and recovery coach professionals.
The Aviary specializes in the treatment of alcohol and drug addiction of multiple substances including, but not limited to: Opiates, Methamphetamine, Benzodiazepines, Heroin, and Prescription drugs.
Our team also implements effective treatment for co-occurring illness such as anxiety, depression, sleep disorders, and trauma. Additionally, we understand the special needs of current and former service members, and answer their call with a targeted program called Tactical Recovery.
We know addiction isn't a choice—it's a chronic brain disease. Consequently, it requires evidence-based medical treatment by health care professionals focused on a whole health approach to provide solutions for long-lasting recovery.
The Benefits of Rehab Away From Home
Choosing a rehab near Kansas City, but also far enough away is often the best choice for many people. Although The Aviary is only a short drive from the City of Fountains, there are many reasons why this distance might make a difference:
Various treatment options. While most addiction treatment centers have a detoxification program, not all include a diverse selection of therapy options, such as cognitive behavioral therapy, dialectical behavioral therapy, motivational interviewing, and trauma-informed approaches. These and other innovative recovery tools allow you and the treatment team to have more opportunities to identify key aspects of wellness and form a comprehensive continuum of care plan.
Privacy. Whether you need a certain level of discretion because of your professional life or simply want the opportunity to focus on healing without a lot of distractions, rehab away from home creates a welcoming haven. Your primary goal—entering a new phase of healing and recovery—remains undisturbed for however long your stay needs to be. On average, most people stay approximately 6 weeks.
No negative influences. More often than not, we recognize when we're in an uncompromising situation, but have no idea how to break free from it. Rarely is this more applicable than when someone is affected by alcohol use disorder substance use disorder, and mental health conditions. By choosing a rehab facility near Kansas City but far enough away from toxic stress and negative interactions, you can immerse yourself in progressive recovery in a safe, nurturing environment. This allows you to control your health journey in ways that suit you best.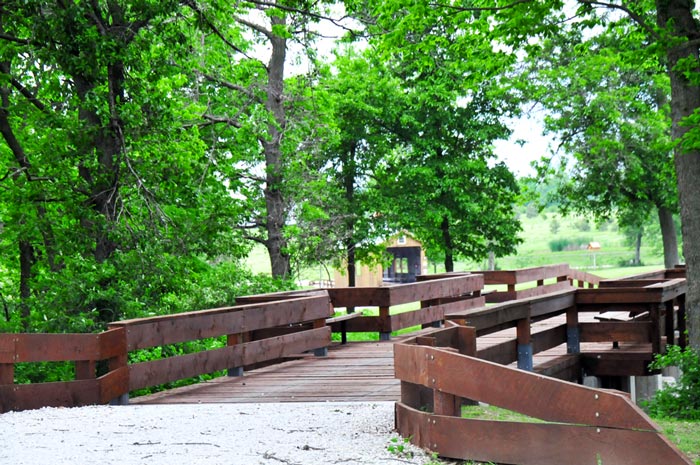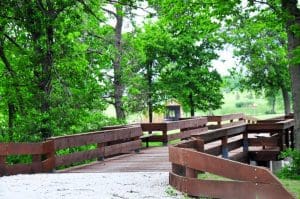 And when you're ready to return home, not only will you have better coping mechanisms and techniques to manage your recovery, but also a strong aftercare program. The counselors at The Aviary Recovery Center connect you with resources in your home community you can always rely on for immediate support, as well as staying in touch with your alumni group. This type of comprehensive network helps you stay grounded and always close to people who understand what you've been through and where you intend to go.
The Aviary in Missouri: Residential Treatment Center in Missouri
If you or a loved one is ready to make positive, lasting changes in life, trust the professionals at The Aviary Recovery Center, rehab near St. Louis, MO to help. No matter what's happening now, you have choices that can help close the book on addiction and start a whole new story of health and happiness. Take this first step to becoming who you were meant to be. Contact our admission team any time, 24 hours a day.